ANI DIFRANCO
Few folk artists in the modern era have had the influence of Ani DiFranco and the 20 albums she has released on her own Righteous Babe Records label. The so-called "Little Folksinger" has had a profound influence on not just how younger folkies write songs, but also how they conduct their careers. Spurning major label and corporate interest at every stage of her career, DiFranco became a hero to the DIY masses. Already a veteran of the live music scene by the time she became a teenager, DiFranco was a prime candidate for a career crisis. Putting her guitar down, she began studying dance at the Buffalo Academy for Visual and Performing Arts. But her time away from music was short-lived, and she was soon writing her own songs — lots of them. By the time she was 19, the budding folk singer had already penned in excess of 100 songs. She sharpened them in folk-friendly venues in New York, having relocated to the big city for a better shot at finding her voice and finding her audience. Sure enough, her audience was waiting for her — and they wanted material from her. DiFranco borrowed $1,500 and purchased some studio time, recording a dozen of her favorite tracks from the enormous batch she'd written. When she'd finished, the result was a lo-fi cassette of sparse acoustic songs, which she began selling at her live shows. She sold out of her first batch, and soon decided to take a proactive role in her own distribution. Without much backing or expectation, she formed Righteous Babe Records, which would become one of the quintessential independent labels. The "Little Folksinger" has remained one of the boldest voices in the crowd. Her upcoming memoir "No Walls and the Recurring Dream" is available for pre order here: Pre-Order No Walls...
DAWN LANDES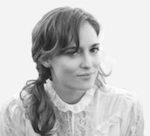 DAWN LANDES AND FUNMACHINE MUSIC, INC.: This acclaimed singer-songwriter has been writing songs for most of her life, and has more than a decade of experience as a producer and engineer. Dawn dropped a new record "Meet Me At the River" and has just inked a new deal with Yep Roc Records. Dawn made a deliberate choice about what kind of music she hoped to make when she approached Monument Records founder Fred Foster about producing her new album. Even so, Landes still had to prove her artistic worth to the 86-year-old Country Music Hall of Fame member, who had mostly retired from recording 10 years earlier. "He didn't even Google me or anything. He never heard of me, so therefore I didn't really exist," says the Kentucky native, who relocated from New York to Nashville with her husband during the recording process. "I think I had to convince him I was a writer. At first he thought, 'I like your voice.' I came and I sang some songs and I think he thought, 'OK, we'll find you some good songs to sing.'" Landes eventually sold him on her writing with a song called "What Will I Do," a plaintive, sadness-tinged waltz about uncertainty. Her partnership with Foster confirmed, the two began an intensive period of listening, learning and singing myriad songs, both well-known and obscure ("He called it 'woodshedding,'" she says) that would inform the choices on her new album Meet Me at the River, With contributions from some of Nashville's A-team studio musicians, the album comes steeped in the lushly orchestrated productions of the classic Nashville Sound era, when Foster was making a mark as producer of Dolly Parton's early work and Roy Orbison's classic period. Fasten your seatbelts, Dawn has quite a few surprises in store with the new Yep Roc release.
DAVID KRAKAUER
DAVID KRAKAUER: Only a select few artists have the ability to convey their message to the back row, to galvanize an audience with a visceral power that connects on a universal level. David Krakauer is such an artist. Widely considered one of the greatest clarinetists on the planet, he has been praised internationally as a key innovator in modern klezmer as well as a major voice in classical music. Known simply as "Krakauer" to his fervent following, he is nothing less than an American original who has embarked on a tremendous journey transforming the music of his Eastern European Jewish heritage into something uniquely contemporary. Highlights of Krakauer's lauded career include performances with the Kronos, Emerson, Tokyo, Orion, and Miro String Quartets - performing during the inaugural season of Carnegie Hall's Zankel Hall with renowned jazz pianist Uri Caine; an eight-­year tenure with the Naumburg Award-­winning Aspen Wind Quintet, tours and recordings with Abraham Inc which he co-­leads with Socalled and Fred Wesley and performing in the International Emmy Award-­winning BBC documentary Holocaust, A Music Memorial from Auschwitz. Krakauer's discography contains some of the most important clarinet recordings of recent decades. Among them are The Dreams and Prayers of Isaac the Blind (Osvaldo Golijov and the Kronos Quartet/Nonesuch), which received the Diapason D'Or in France, The Twelve Tribes(Label Bleu) which was designated album of the year in the jazz category for the Preis der Deutschen Schallplattenkritik, and Paul Moravec's Pulitzer Prize-winning composition Tempest Fantasy (Naxos). He has also recorded with violinist Itzhak Perlman/The Klezmatics (Angel) and Dawn Upshaw/Osvaldo Golijov (Deutsche Gramophon). David's very unique sound can be heard in Danny Elfman's score for the Ang Lee film Taking Woodstock and throughout Sally Potter's The Tango Lesson. New releases include his album Checkpoint with his band Ancestral Groove (Label Bleu), Paul Moravec's Clarinet Concerto with The Boston Modern Orchestra Project (BMOP sound), and The Big Picture on his own label, Table Pounding Records. An avid educator, David Krakauer is on the clarinet and chamber music faculties of the Manhattan School of Music, the Mannes College at the New School, and the Bard Conservatory.
MICKY BLUE MUSIC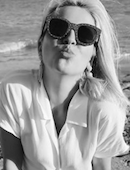 Born in London, Micky Blue speaks from her soul through music with haunting melodies and heart-wrenching vocal delivery. She draws her inspiration from the story telling torch singers of the Jazz era, and the infectious harmonies of Motown. As an artist with a "haunted pop" style, Micky Blue has taken the music scene by storm and the sheer range and power of her vocals reminds me at times of Kate Bush. Along with her own powerful voice and emotive songwriting, Blue creates something that is the definition of pure pop bliss, but with all the depth and grit that will leave you craving more. Now this is how you make a statement. 'You're nobody till you know somebody' is the theme throughout the album, and I think that rings true - not just in the music industry - but in most industries where you are trying to have a voice. The Micky Blue songs have hit the ground running - and she is being very well received internationally - by both devout music fans and critics alike. Please hit her website link above and give a listen. All the tunes are great, but my personal favorite is "Champaign Reign". This year has been an amazing journey with a lot of ups and downs but Micky has learned the more you follow your gut and the more gratitude you emulate, the better off you are. Thank you all for the constant support in my music and for all the kindness and love."
INVASION GROUP, LTD.
Some highlights of the Invasion Group, Ltd. Management Roster appear below:
EVERETT BRADLEY: One of the most sought after singers, writers, and performers in the entertainment world, Everett Bradley's resume reads like a who's who of show business. Spanning from multiple genres of music to theater and television, this Grammy-nominated force of nature has lent his unique blend of extraordinary talent, exuberance, and heart to every tour, session and TV program he has been a part of. Recently, Everett finished a stint as musical director/bandleader for NBC's Meredith Vieira Show. Everett Bradley's musical discography and touring life defy categorization. His album credits include the iconic records: David Bowie's Hours, Bruce Springsteen's High Hopes and Cindi Lauper's Twelve Deadly Cyns, as well as Qunicy Jones' Q's Jook Joint, which earned him a Grammy nomination. Whether it's Bon Jovi's This Left Feels Right, Daryl Hall''s Laughing Down Crying, or Cher's Believe remixes, Everett's musical imprint is felt far and wide. Everett grew up with a musical palette that ranged from Motown and Stax, but when his family moved to Indiana, Everett's friends were listening to Aerosmith and Billy Joel, unknowingly laying the foundation for his later musical success in rock 'n roll. Everett was offered a scholarship to study engineering at Boston University and he played football, like his older brother who was a pro for the Detroit Lions. But unbeknownst to his father, his mother had agreed to get him voice lessons, so he auditioned and was also offered a scholarship to study music at Indiana University, which is what he chose. These days, in addition to touring with top shelf artists, Everett is working on his own one-man show that will encompass the breadth and scope of the diverse styles and many varied talents that make up the man. You can catch Everett currently on the BonJovi tour.

GAIL ANN DORSEY: Gail Ann Dorsey is a top session bassist, songwriter and vocalist with an eclectic, impressive career spanning two decades. She has performed and recorded with artists such as The Gang Of Four, Louise Goffin, Sophie B. Hawkins, Tears For Fears, The Indigo Girls, Jane Siberry, Jeffrey Gaines, Dar Williams, Joan Osborne, The B-52's, and the late Michael Hutchence of INXS. In 2007, she finished a stint on the road with Seal, and has been touring the U.S. with Gwen Stefani and Lenny Kravitz. However, Gail is probably best known for her contribution to the David Bowie band. She was recruited by David for his 1995 "Outside" Tour with Nine Inch Nails; since then, Dorsey has affixed her deep pocket, melodic bass and distinguished vocals to the 1997 "Earthling" CD, the 2002 "Heathen" CD, and the most recent release "Reality." She recorded 'Planet of Dreams,' a duet with Bowie on the 1997 EMI UK benefit CD release, "Long Live Tibet." as well as several other live recordings, world tours, videos, and countless major media events. Gail, an established solo artist in her own right, has been working hard on the follow-up to her latest solo outing I Used to Be… Lots more available at: www.gailanndorsey.com and check out Gail currently touring with Lenny Kraviitz.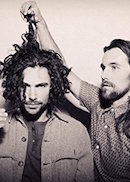 TALL HEIGHTS: Tall Heights consists of singer-songwriters, composers, and instrumentalists Paul Wright (cello/vocals) and Tim Harrington (acoustic guitar/vocals). Having amassed over 120 million streams worldwide, the duo has spent the better half of 2018 touring the US and Europe alongside acts like Ben Folds, CAKE, Judah & the Lion and Colony House, and have no plans of slowing down anytime soon. Currently on their biggest winning streak, the Boston natives have racked up accolades across the press world from the likes of Paste, SPIN, Huffington Post, NPR and Stereogum, in addition to making their broadcast performance debut on Conan. Amidst a summer of touring across both North America and Europe, they announce the forthcoming release of their new album Pretty Colors For Your Actions this Fall. The album's debut will set into motion a huge fall for the group, who will celebrate the release with a string of headlining tour dates across North America. The Pretty Colors For Your Actions Release Tour will kick off October 11th in Northampton, MA and continue throughout North America for over 35 dates before concluding with a hometown finale performance at Boston's Royale. "There's something flesh and blood about Pretty Colors For Your Actions. This album, more than anything we've made to date, really feels alive. It's living, breathing music," says Tall Heights about their latest project. "We've always been influenced by the electronic instrumentation of drum machines and synthesizers, but we approached this album with a renewed respect to the breadth of human performance. So you won't be surprised to learn that we're beyond pumped to finally share these songs live with our fans all over the world this fall." The announcement arrives alongside a new visual for the group's latest release and the album's lead single, "The Deep End," which premiered on Culture Collide. The vibrant visual finds the duo navigating the rollercoaster energy of a full-blown party and its aftermath, mirroring the emotions of the track itself, which the guys describe as, "sad and terrified, but still smiling lots and bumping to the beat."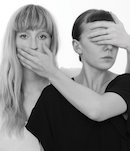 GRACIE AND RACHEL craft intricate tunes combining classical string elements with haunting, fierce vocals. It is ivory satin lined with teeth, finding beauty in stark simplicity and pausing to breathe a hint of the abstract into the highly emotive, evolved body they create. Gracie Coates and Rachel Ruggles have been friends since high school in Berkeley, California. They were drafted to play together for a dance class and that led to a meeting of musical minds: Gracie's singer-songwriter aspirations and violinist Rachel Ruggles' classical leanings. The results are a subtly impressive, deeply nuanced album of chamber pop. It's as if your favorite singer-songwriter had Erik Satie writing the melodies and Ólafur Arnalds scoring the arrangements Gracie and Rachel weave darkness and light, never slipping into singer-songwriter schmaltz. Much of that comes from the arrangements centered on Coates' piano, Ruggles' multi-tracked violin and spare percussion. Contrasts are played up: blonde Gracie, brunette Rachel; pop singer Gracie, classical violinist Rachel; Gracie reads the mystic Carlos Castaneda, Rachel reads the sardonic David Sedaris. But these outward manifestations, represent inner disparities that are mixed together like swapped clothes into their creative teamwork. Catch them on tour with Ani DiFranco. Much more here.
JENNIFER KNAPP you may have passed along the way. Growing up in a tiny town in Kansas, the trips across the US and Europe were exciting. This led to a jaunt to Australia, where she decided to stay. Walking away from her career wasn't easy, as Jennifer was riding high on the wave of success. Having cultivated an audience within the Christian music spectrum, Jennifer's first 3 albums were all critical and commercial successes. She won her first Dove Award in 1999 for Best New Artist, scored 2 Grammy nods and another Dove nomination in 2003. People magazine touted Jennifer as an "uncommonly literate songwriter," but just as she was at the top of her game she…let go. "I had to go through a mourning process of walking away and convincing myself that it didn't matter if I played music anymore. There are sad parts of working in the industry that made me feel disconnected, but I realized I was just afraid and was hiding. To say that Jennifer Knapp has come full circle would be a fair assessment. The re-launch is very special, a reminder of why Jennifer came back to her musical roots. "There is a strong sense of community that has been in the back of my mind throughout this whole process. I want my core audience to find something familiar, but refreshed. At the same time, I am so happy to throw off any cloak that has been put upon me that would make any music lover hesitate to listen to my music. I am so excited to bring all different types of people to my party. Sometimes, you have to let go of everything to be able to come back." Welcome back, Jennifer! Check out her website here.
SETH GLIER is here to explain how disruptive behavior, insubordination, and the neurotic desire to be at the center of attention isn't always the worst thing in the world. I attended Berklee College of music for a year and soon I was performing anywhere I could. I moved back in with my parents and made a record in their basement for about $5,000 with used equipment I purchased from eBay. I bought a yoga teacher's '89 Toyota Camry with 250,000 miles on it and drove around the country for 3 years with my friend Ryan playing every open mic, dive bar, bar mitzvah, club, and concert experience imaginable. I booked 300 plus shows a year from the passenger seat of my car. There was no team of agents or managers, and nobody telling me what I needed to do or how to do it. I had no plan B, just the maniacally focused voice of my six year old self that kept saying "don't you stop now." It has been, and continues to be, the journey of a lifetime. I've had amazing mentors along the way, been around the world, put out four albums on a great record label, flirted with Katy Perry, walked the red carpet at the Grammys, and gotten to wake up and do what I love every day. Connection is why I do this. When a song connects with someone it reminds us that we are not alone in the world. There's a beginning, middle, and an end. It's good work. It's noble work, with more here.
FRANCES CONE is Christina Cone, Andrew Doherty and Aaron Hamel. The Nashville based soulful indie-pop band, fronted by Christina Cone, is named after Christina's father and great-grandfather, both musicians themselves in South Carolina and both born on September 11th. The band has been praised for their compelling, emotional live show and captivating recordings. The band's breakthrough single, "Arizona," is the first track from their forthcoming full-length album set to release in early 2019. Stereogum praised "Arizona" for "Cone's melodic vocals, rich harmonies, and an electrifying guitar sound." Written about her brother, filmmaker Stephen Cone, "Arizona's" reach has extended far and wide at 10 million streams on Spotify. Most recently, NPR Music hosted the band for a Tiny Desk concert and also premiered "Unraveling," a timely and cathartic song about the "ways life conspires to overwhelm". It solidifies the band's commitment to a sound creating a "sweet slow burn in which songs build gradually and carefully into something truly grand. "The gorgeous "Unraveling" really gets at what works about Frances Cone's music: Each cooed "ooooh" is in the exact right place, weaving together to form a warm and hypnotic tapestry."Website Here.
INVASION RECORDS
THE LATE, GREAT, BILL HICKS: The iFn has been working with the "Invasion" group of companies since early 1989, and our clients, Invasion Records, signed Bill to his first record deal in July of 1989. Invasion Records subsequently released what many critics still believe are his finest works: 1990's Dangerous and 1992's Relentless. At the time, Invasion worked very hard in the U.S. and via their London office to establish Bill in the U.K. His comedic rants were arguably ahead of their time, and for various reasons, the Brits seemed to "get" Bill, even before many of the U.S. audiences found themselves jumping on the Hicks bandwagon. Today, Bill is perhaps universally recognized as one of the greatest comedic geniuses of all time. Sadly, he died in 1994 at the young age of 32 fighting pancreatic cancer, but his legacy and the documentation of his incredible rants and raves live on. Bill was above all a truth seeker, and fought hard to uncover the truth in every aspect of society and his own life; both on and off-stage. Bill possessed the remarkable ability to force you to look at life and events from a totally different perspective, and somehow managed to find a way to make it funny. Bands who have made dedications to Bill include Radiohead, Tool and Rage Against the Machine, to name a few. There are volumes about Bill Hicks posted all over the web. Bill deserves a few minutes of your time, especially if you have even a passing interest in stand-up comedy, or perhaps more importantly, you are curious about a brtilliant man's 'relentless' quest for the truth. NEWS FLASH: Russell Crowe has purchased the rights to the Bill Hicks life story and the script is underway. Will Russell Crowe be playing Hicks? Stay tuned for details.
UNITED FOR OPPORTUNITY
Formed in 2005 by veteran artist managers Peter Casperson and Steven Saporta, United For Opportunity (UFO) is an organization of experienced, independent-thinking music industry pros that have come together to create a new kind of entertainment company - one with a focus on sustainability and customizable services. By anticipating and meeting the demands of the rapidly changing music business, UFO provides its clients with the strategic vision and the tools they need to create, maintain, and grow music careers. Harvesting our years of experience operating in the independent music sector as artist managers, lawyers, publishers, booking agents and producers, we have formed UFO to support independent artists and labels that desire to maintain control of their business. Every plan is tailored to the artist and developed with the artist involved. UFO is a one-stop shop for an entire team. From management and distribution to booking and promotion, we offer a group of specialists under one roof who are able to work together on your campaign or be hired à la carte. Bringing in well respected and powerful industry partners like Fontana, eOne, ADA Global, HaloEffect, Hoplite, Lommen Abdo, Invasion Group, Sugaroo!, BMG Chrysalis, and Modern Works Music Publishing, an alliance has been created that gains artists access to some of the best people in the industry and maximizes opportunities for exposure, efficiency and cost effectiveness. Some of the artists on the label or distributed by UFO are Paula Cole, Lori Carson, Zach Deputy, Sara Lee, James Blood Ulmer, John McLaughlin, Grace and the Victory RIders, Jennifer Knapp, Graham Colton, Tall Heights, Limblifter, Praxis, Zillaatron, Pharoh Sanders, Dizzy Gillespie, Modern Jazz Quartet, Seth Glier and Annie Girl and the Flight.
prada fifth ave specialty printing companies prada men's jewelry designer brand outlet prada boots used harvest sensations instagram new followers prada mens gloves purple prada purse prada wallet sale prada slippers fur sabrina designs bondy's silicone head identity ray liotta prada shoes sizes who made prada prada mens crossbody cheap prada sunglasses la prada dental likes followers instagram tomagotchis diet prada instagram cynthia baum meundies t shirt prada mule heels prada españa prada pr 21xs prada 90s prada brown boot raggiera pleated dress who bought chatgpt valentine texas prada shop premium outlet rank instagram followers 10 instagram followers tamagochi prada dog bandana prada lofer instagram followers rank blue prada glasses prada green dress prada ss22 dolce and gabbana outlet online banana republic outlet mall prada skull cap tack boards harvest sensations sunglass prada cork board sheet prada cloudbust boots prada military boots prada chunky heels how do i get aaa travel books instagram lost followers is chatgpt detectable lars make up prada nose pads cardinal building supply shoppremiumoutlets.com online shop gucci prada zip rosemont lunch tomagatchis prada reissue ai bot chatgpt prada aftershave innovative printing and design gucci mundbind chatgpt 调教 chatgpt access denied怎么解决 prada black tie boat captain shirts chatgpt offline official prada website usa instagram followers electric mashman helmet red prada boots prada factory outlet define prada prada hours red spike fruit gucci black friday sale 2016 sosa gucci prada financial chatgpt prada chess set prada jeans women williams fried chicken men prada necklace prada blue glasses navy blue prada 必应 chatgpt prada wallet leather prada oxford platform borse prada the gift aselin debison
INNERHYTHMIC
INNERHYTHMIC: The Innerhythmic imprint - founded by musician and producer Bill Laswell as a critical proving ground for radically new, and in fact, revolutionary sound - was first conceived as an alternative outlet for musicians from a variety of different backgrounds who are dedicated to exploring the recombinant possibilities of music. Let it be known that a spectre is haunting what has chosen to identify itself as the music industry. It is a spectre recognized by many names, but which, as dictated by the insatiable need for immediate understanding in today's hyper-accelerated and connected world, can be called "radical innovation" for now. With a scope of influence that welcomes the traditional and "trance" rhythms of far-flung cultures as openly as the hip-hop, dub, jungle, jazz, funk and electronic cyber-styles emanating from the DJ underground and beyond, the label stands out as an active realization of the "collage system" - a system where entirely new forms can emerge almost at will from fusions of the familiar. Consider this "an ecstatic journey into known and unknown worlds of sound." In an era of electronic and digital technologies, and in an age where the boundaries between human and machine have become increasingly blurred, whatever distinction that remains between real music and sound effects is collapsed and mutated into a transcultural, international formation. Electronics transform listeners into electribes, and yet the "tribalness" of traditional sonic technologies is understood to be already futuristic, with or without the aid of circuitry. With this vision, Innerhythmic delivers an almost unimaginable range of sonic collaborations, gathering musicians of truly masterful ability and opening a new vista on today's electro-acoustic frontier. Put simply, this is a past that arrives from the future to scramble the present; drum-and-bass, dub, mutant hip-hop, harmolodic fusion, new jazz, world and otherworld musics all connect to expand the potential of the experience. Artists on Innerhythmic include: Bill Laswell, The Last Poets, Shine featuring Buckethead, Bill Laswell and Shin Terai, Buddy Miles Express, Zillatron, Charged featuring Eraldo Bernocchi, Toshinori Kondo and Bill Laswell, Revelator featuring Raol Bjorkenheim and Nicky Skopelitis, Gonervill, Praxis featuring Buckethead, Brain and Bill Laswell and James Blood Ulmer.
INNERTAINMENT
INNERTAINMENT: is a unique specialty indie label, featuring concept projects which are contained in fully illustrated, hardcover, limited-edition musical gift books. The initial project, Beauty Gone Wild was conceived and fulfilled by artist Leah Waybright. Beauty Gone Wild introduces an intriguing concept, by exploring musical interpretations of the myth, magic and folklore of flowers. From ancient times, flowers have been used for medicine, perfume, decoration and even food. Leah is an enviromental activist and has recently earned her "Master Gardener" designation from Cornell University. She is also a member of the prestigious American Institute of Floral Designers and has been instructor of Floral Design at the New York Botanical Garden, for over 25 years. SHe is also the curator of the Wildflower Island at Teatown Lake Reservation- a magical island that features rare and endangered native plants and flowers. In the research phase of Beauty Gone WIld, the romantic floral imagery unfolded before her eyes and she felt inspired to compose lush, beautiful music, focusing on the dramatic content revealed in the stories. Some flowers may appear delicate and beautiful but ooze poisonous, highly toxic nectar. Still others may bear nettles or thorns as a painful reminder of their tragic origins. Leah's compositions show off her classical piano training and background. When it came time to record the tunes for "Beauty Gone Wild", Leah recruited bassist and producer Rick Kennell, best known for his work with Happy the Man. Rick brought in ex-Happy the Man buddies guitarist Stan Whitaker and drummer Ron Riddle. On wind controller, Gary Blu was the man for the job. Gary has worked extensively with Donald Fagen and Steely Dan. Rounding out the line-up is Gerardo Velez on timbales and congas. The record was mixed at Bear Tracks in Suffern, New York, by Doug Oberkircher. Doug is best known for his work with Spyro Gyra and Dream Theater. For much more on Beauty Gone Wild you can visit Leah's website at: www.leahwaybright.com
© indieFINANCIALnetwork™ All RIghts Reserved