Hey - glad you stopped by....
Our web presence is what we are all about these days - I suppose in the end we are old school and not social media types. We see a lot of value in simplicity these days.
So you know, the Indie Financial Network focuses on financial solutions for the music community. Whether you are starting out, or enjoying millions in annual revenue, we can help. You may need us even more in the beginning, to make sure you are set-up properly. It's not the time to cut corners - sometimes undoing what is improperly done can be costly. You will be surprised at how affordable our services are. We offer all the advantages of being in New York without the costly overhead of New York City. We enjoy passing the savings along to our clients.
So, welcome to everything financial and everything pro music biz. You should concentrate on what you do best - more importantly - what makes you money. To learn more about us, please head over to the history page. To see the range of services we provide, please proceed to the services page.
Contact us with any questions you may have, you can email us at: moreinfo@indieFINANCIALnetwork.com. We hope you enjoy your stay - come back and visit us again.
For background information on any of our managers, associated labels or artists please head over to our CLIENTS page here.
PLEASE NOTE OUR NEW ADDRESS: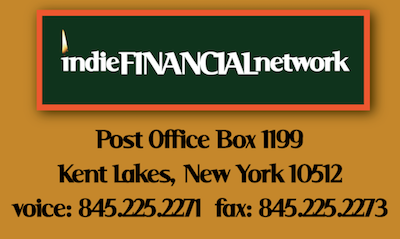 DRUMMER ELIJAH WOOD WITH AGT WINNER GRACE VANDERWAAL
Elijah has had a busy year - working as house drummer for NBC's America's Got Talent - and on tours with both Shania Twain and Kaya Stewart, daughter of Eurythmics co-founder, Dave Stewart. Here he is on Jimmy Fallon - grinning his way through a very stripped down performance from this year's America's Got Talent Winner: twelve-year old Grace Venderwaal. Enjoy - and expect to hear a lot more from Elijah and from Grace in the new year:
TALL HEIGHTS
Major kudos go out to Tall Heights, and their hard-working team at Invasion/UFO. After criss-crossing the country a few times - the duo's new record "Neptune" is now available on SonyMasterworks. "Spirit Cold" is one amazing song performed here on The Conan O'Brien Show - with much more to come with the new album. Keep an eye on this one:
MARK WOOD
The first official music video from Mark Wood's highly anticipated TURBOW, the most dangerous rock violin album EVER. Yup, son Elijah is on drums here too....Find out more at TURBOW
HAPPY BIRTHDAY INTRO FOR GAIL ANN DORSEY - LENNY KRAVITZ BASSIST
Lenny introducing Gail on her birthday and having the audience sing to her is a bit of a hoot. To check it out push play below:
HARPIST KIRSTEN AGRESTA-COPELY WITH ENYA ON KELLY & MICHAEL
Push play to hear "Echos in the Rain" by Enya, featuring Kirsten Agresta-Copely on harp.
DAWN LANDES WINS "FOLK SINGER-SONGWRITER ALBUM OF THE YEAR"
The title track from the award-winning album "Bluebird" appears below:
© indieFINANCIALnetwork™ All RIghts Reserved